SOME OF OUR CLIENTS INCLUDE:  Art Institute of Vancouver, ICBC, Scotia Tower, Bell Canada, RCMP, Vancouver Art Gallery, Shaw Communications, Vancouver Convention Center, SNC Lavalin, UBC, Metrotower Office Complex, Vancouver Aquarium, Royal Bank of Canada, Justice Institute of BC, HSBC, The Georgia Straight, H.R. MacMillan Space Centre, BCGEU, Fairmont Waterfront Hotel, Fluor Canada, IKEA, Manulife Financial, Raymond James, BC Nurses' Union, Rogers Communications, Bank of Montreal, Museum of Vancovuer and many more…
Constant stress at work, staring at a computer screen, making deals, breaking deals, meeting demanding deadlines and negotiating pesky office politics – pressures like these have been propelling Vancouverites into Yoga classes for years. But what if your exhausting work schedule makes it tough to get to classes as much as you'd like? Better yet, what if you want to introduce your equally stressed co-workers to yoga? We can arrange for a Vancouver Corporate Yoga certified teacher to bring Yoga to your workplace.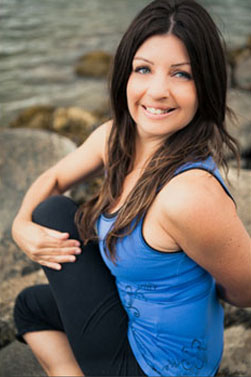 Corporate Yoga is being embraced by many progressive businesses around North America. Businesses are getting smarter by offering Yoga wellness programs to their employees. As an employee benefit and preventative health measure, this proven stress reliever is a great low cost perk for your employees. Vancouver Corporate Yoga would like to offer you a package to heal, energize and keep your employees happy and healthy.
We guarantee you and your employees will leave each and every class feeling refreshed and restored and better able to deal with the pressures of today's workplace.
To learn more about how Vancouver Corporate Yoga can increase your company's productivity and enhance employee health and job satisfaction, call us at 604-267-YOGA (9642).
Click Here for our Promotional Flyer