What is Yoga?
Yoga is a physical practice that has existed for over 5000 years and is touted as one of the most comprehensive exercise programs for achieving optimal mind and body health.
"Yoga", which is translated into "union", is an ancient system of mind/body healing and exercise. It involves the practice of positions called "asanas" that tone, strengthen and bring flexibility to the entire body and calms the mind. Breathing practices, relaxation and stillness are also part of the practice of Yoga.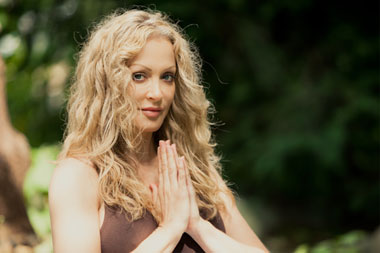 Benefits of Yoga / Corporate Benefits:
Enhances work performance
Increase morale & efficiency
Reduces stress & anxiety
Improves memory, focus & concentration
Tones & strengthens muscles
Improves posture & flexibility
Less sick time & absences
And even improve your golf or tennis game
Who can do Yoga?
Anybody! All you need to be able to do, is breathe! Oprah Winfrey, Christy Turlington, Sting, Madonna, Gweneth Paltrow, Reese Witherspoon, Lady Gaga, Russell Simmons, Adam Levine, Halle Berry, Drew Barrymore, Woody Harrelson, Matthew McConaughey are just some of the many well-known names who swear by the benefits of yoga.
Click Here for our Promotional Flyer